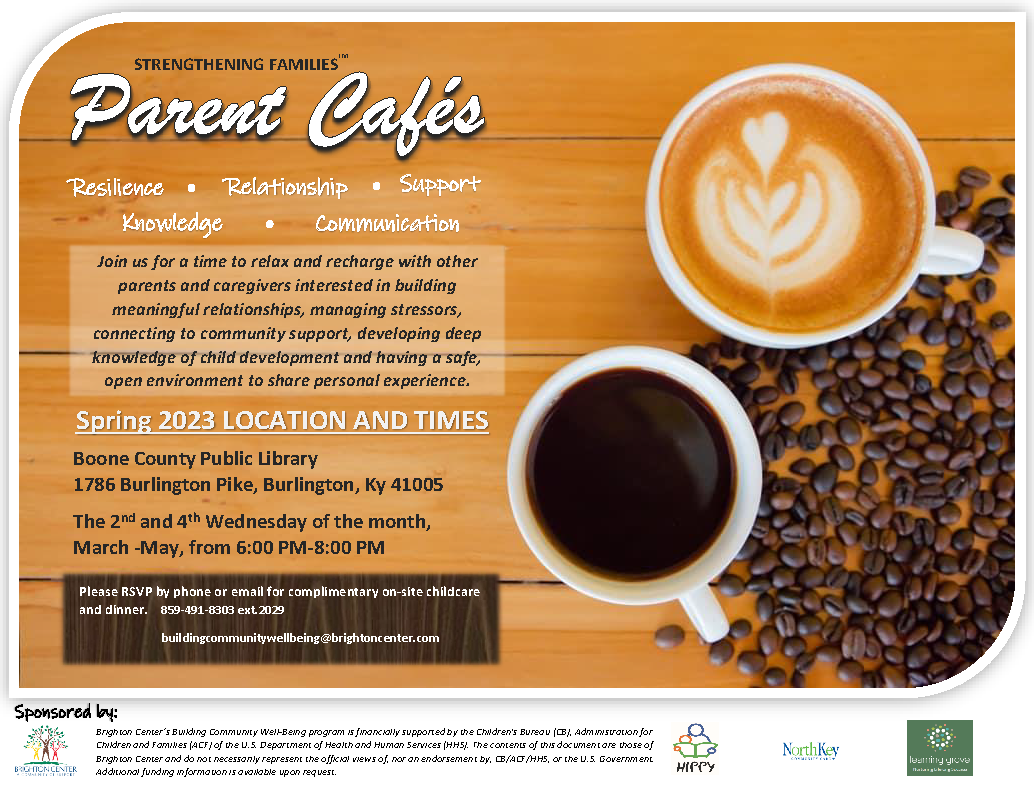 March 28, 2023 – June 13, 2023 6:00 PM – 7:00 PM
As the saying goes — it takes a village to raise a child. Brighton Center is joining forces with the library to help make your village stronger.
Brighton Center will host a series of Parent Cafés at the Newport Branch from 6-8 pm on the second and fourth Tuesdays of the month, September through November.
The Brighton Center's Parent Cafés provide local caregivers with a space to connect and relax with other parents and guardians. Each Parent Café will help attendees gain more knowledge of child development while also building important skills for raising children.
Both the Brighton Center and the library want to make sure that the Parent Cafés are an enjoyable, informative and relaxing environment for attendees. Childcare will be provided by the Brighton Center. The library staff will also help to create crafts, activities and story times for kids to enjoy while the grownups are attending the program.
All Parent Cafés are free and open to the public. Please register to reserve your seats.
---
---