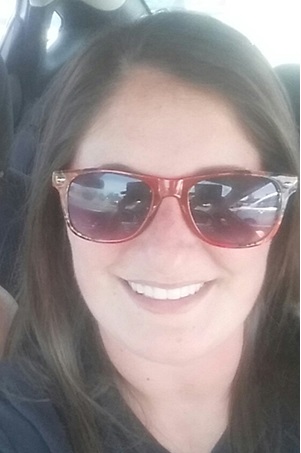 I started using drugs my junior year of high school. It was marijuana at first but quickly escalated. My senior year of high school I needed surgery and somehow the pain killers provided by my doctor became an everyday routine. Before I even graduated high school, I moved out of my parents' house and stayed with my best friend. Her boyfriend was a dealer and made it easy to keep up with my steady growing addiction.
Somewhere in the midst of everything, heroin became incredibly prevalent in my life. This is where it all got out of hand. I ended up jumping from couch to couch and working jobs for a month at a time just to get enough money to support my habit.
After three years, I was arrested for possession. The court decided to give me a chance to get clean on the streets, but of course that didn't work. I needed real help. After a day of being released on probation, I tested positive for drugs.
I was court ordered to Brighton Recovery Center. The first two weeks were the worst. I've always been shy and kept to myself. Living in a group home isn't the place for people like me. I told myself 'just make it two weeks, find somewhere to go and do it on your own.' Something about that place made me stay and I'm glad it did.
I doubted a lot coming into Brighton Recovery Center, but it quickly changed. Something they do inside that house just clicks; it works. I started making friends and was pushed out of my comfort zone. There is a lot of love in that house. The people sincerely care about every single woman and they want to make a difference.
I spent 15 months in the Recovery Center and three months being a peer mentor. I completed the program and have been out for two months now. I find myself going back to the friends I've made there. I like to be their support because during my recovery, they were the ones who helped me.
To this day, I am 20 months sober. I owe it all to the love and support at Brighton Recovery Center. I have a job for the first time in a long time that I've kept for five months. I found a new love in drawing when before, my only hobby was using. I can now open up to people and that is something I have struggled with my whole life. The Recovery Center gave me the ability to be a friend and care about other people. I thank them every day.
« See All Stories