Brighton Events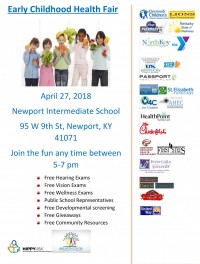 April 27, 2018 5:00 PM – 7:00 PM
We're so excited to announce the Early Childhood Health Fair April 27, 2018, from 5-7 in the gym at Newport Intermediate School.
Full Details »
---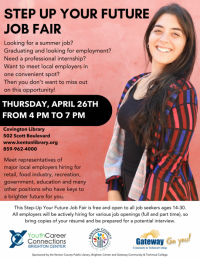 April 26, 2018 4:00 PM – 7:00 PM
Meet representatives of major local employers hiring for retail, food industry, recreation, government, education, and many other positions who have keys to a bright future for you. This Step-Up Your Future Job Fair is free and open to all job seekers ages 14-30. All employers will be actively hiring for various openings (full and part-time), so bring copies of your resume and be prepared for a potential interview.
Full Details »
---
April 30, 2018 6:30 PM – 8:30 PM
Flying Pig Marathon "Toyota Twenty Days on the Run" Special Event– Newport Hosts "Pig Week Proclamations" by Newport, Covington, and Cincinnati in honor of the 20th running of the Flying Pig Marathon!
Full Details »
---
---